Event and Wedding Photobooth Hire Lancashire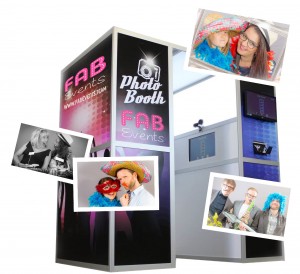 Our FAB Fun Photobooth is an excellent way of capturing some hilarious memories of your big event and is a big hit with guests of all ages! Whether your looking for a Photo Booth for a Lancashire Wedding, Christening, Birthday or Party we have very competitive packages just for you.
Our photobooth's come installed with no-nonsense pricing and unlimited prints just select the time period you'd like the booth for. We provide Wedding and Event Photobooth Hire throughout Lancashire.
Key Features
Unlimited Visits
Unlimited visits to the Photo Booth throughout the duration of the booking.
Unlimited Prints
Unlimited prints for the duration of the event. Your guests are also welcome to request a print to take home as well as one for your guestbook.
Green Screen
We have a large selection of green screen backgrounds for your guests to choose from for each shot.
FAB Prop Box
We have a large selection of assorted props for your guest to use in the booth.
Guestbook Included
All packages included a complimentary guestbook for your guests to stick in their photos and write a message.
Video Messaging
As well as taking some amazing photos, guests can also record fun video messages.
USB & Social Media
All of you photos and prints will be ready take away on a USB stick at the end of your booking. Also if your venue allows wifi access your guests can also share the fun via Email, Facebook and Twitter.
Wheel Chair Accessible
Our booth has been customised with a larger entrance to allow easy access for wheel chairs and other mobility aids.
Other Features
Personalised prints (your name or logo on the image)
Easy to operate touch screen
Friendly and experienced booth attendants for the full hire period
Some Sample Booth Photos
[alpine-phototile-for-flickr src="set" uid="[email protected]″ sid="72157664790302645″ imgl="flickr" style="wall" row="4″ size="240″ num="20″ shadow="1″ highlight="1″ curve="1″ align="right" max="100″]
For more information and pricing please visit our dedicated Photobooth Hire service page.